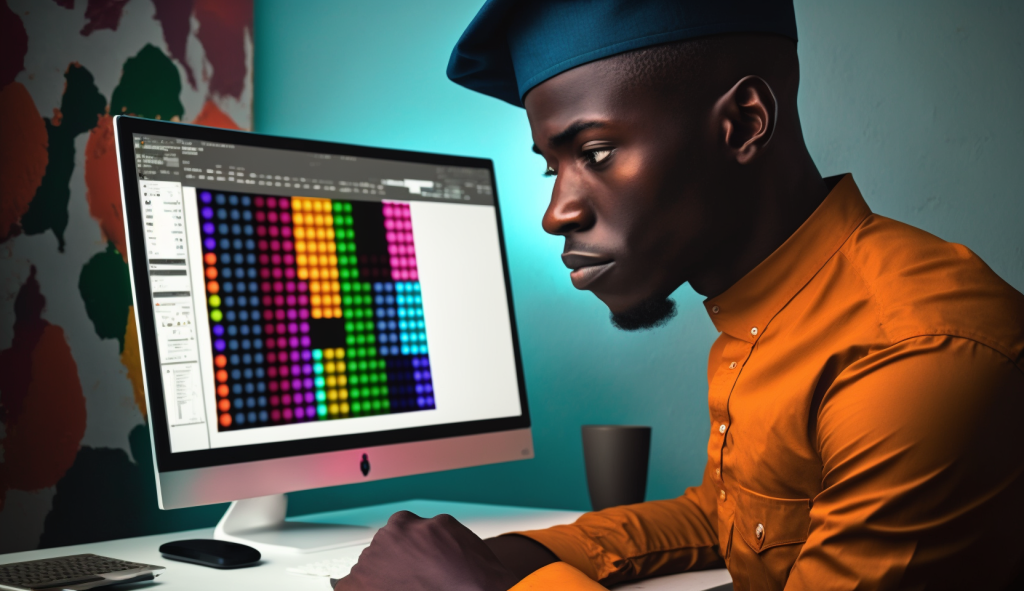 Checking your JAMB result is an important step in the process of gaining admission into a tertiary institution in Nigeria. JAMB, the Joint Admissions and Matriculation Board, is responsible for conducting the Unified Tertiary Matriculation Examination (UTME) for prospective students. Once the exams are concluded, candidates can check their results online via the JAMB portal. In this guide, we will walk you through the process of how to check your JAMB result so you can see how well you performed on the exam.
Check Your JAMB Result 2023
To check your JAMB result, you need to visit the JAMB result checking portal at https://slipsprinting.jamb.gov.ng/Login. Once you are on the page, you will be prompted to log in with your registered email address and password. If you have not created an account, you can do so by clicking on the "Don't have an account yet?" link and following the instructions provided. If you have forgotten your password, click on the "Forgot your password?" link and follow the prompts to reset it. Once you have successfully logged in, you can access and view your JAMB result.
JAMB Results Checking Issues
If you encounter any difficulties while checking your JAMB result, there are a few contacts that you can reach out to for assistance. JAMB has several customer service channels that are available to assist candidates who may be experiencing issues with their results. These channels include the JAMB support center, the JAMB Twitter handle, and the JAMB email support. By reaching out to any of these channels, you can get help with any issues you may have, such as login problems, invalid results, or other technical issues. Additionally, you can contact the JAMB zonal offices closest to you for assistance, as they may be able to provide more personalized support.
List of JAMB Offices
The Joint Admissions and Matriculation Board (JAMB) is a Nigerian entrance examination board for tertiary-level institutions. JAMB is responsible for conducting Unified Tertiary Matriculation Examination (UTME), as well as the direct entry admission exercise. To ensure easy accessibility for candidates seeking to register and obtain information, JAMB has established various offices across Nigeria. These offices are equipped with facilities and personnel to assist prospective candidates with registration, inquiries, and other related services. In this list, we will highlight some of the JAMB offices and their locations across Nigeria.
NATIONAL HEADQUARTERS
JAMB NATIONAL HEADQUATERS Bwari, ABUJA P.M.B. 189, Garki, Abuja, Nigeria. PHONE: 2348166335513, +2348123658955 Website: www.jamb.gov.ng Email: enquiries@jamb.gov.ng
LAGOS JAMB
National Headquaters Annex Office 11 Ojora Road, Ikoyi, Lagos P.M.B. 12748, Lagos, Lagos State. Zonal Director/Coordinator: Mr. Biliaminu Shitu Tel: 0700-JAMB-ZLG, 0700-5262-954 Email: lagos@jamb.gov.ng
KADUNA JAMB
National Headquaters Annex Office 79, Tafawa Balewa Way, P.M.B. 2200, Kaduna. Zonal Director/Coordinator: Dr. Halilu B. Mohammed Tel: 0700-JAMB-ZKD, 0700-5262-953 Email: kaduna@jamb.gov.ng
KWARA JAMB
National Headquaters Annex Office Oyun Area II, Orin, Ilorin, Kwara State. Coordinator: Mrs. Ramat T. Shittu Tel: 0700-JAMB-KWA, 0700-5262-592 Email: kwara@jamb.gov.ng
ZONAL/FCT OFFICE JAMB
ZONAL OFFICE/FCT OFFICE JAMB Close, Off Jonathan Oghenero Esin Street, Kado Sabo, Opposite Kado Fish Market, Abuja. Zonal Director/Coordinator: Zainab Hamza Tel: 0700-JAMB-ZAB, 0700-5262-922 Email: fct@jamb.gov.ng
LIAISON OFFICE FCT REGISTRAR'S
LIAISON OFFICE 4B254-6/264-8, 2nd Floor, Annex II Federal Secretariat Complex, Shehu Shagari Way, Abuja. Coordinator: Mr. Nuhu Nuhu Tel: 0700-JAMB-ZAB, 0700-5262-922
ZONAL OFFICES EDO JAMB
Zonal Office Plot 21B, Ikpokpan Road, G.R.A, P.M.B. 1169, Benin City, Edo State. Zonal Director/Coordinator: Mrs. Modupe Ayoson Tel: 0700-JAMB-EDO, 0700-5262-336 Email: edo@jamb.gov.ng
BAUCHI JAMB
Zonal Office Off Ahmadu Bello Way, Opposite State Treasury Bauchi, Bauchi State. Zonal Director/Coordinator: Mr. Danladi Mohammed Tel: 0700-JAMB-ZBH, 0700-5262-924 Email: bauchi@jamb.gov.ng
KANO JAMB
Zonal Office Adjacent Kano State Legislative Quarters, Km. 12, Along Maiduguri Road Farawa, Kumbotso LGA, Kano State. Zonal Director/Coordinator: Usman Sabo Zage Tel: 0700-JAMB-ZKN, 0700-5262-956 Email: kano@jamb.gov.ng
SOKOTO JAMB
Zonal Office No. 9, Sokoto – Rima River Basin Development Authority, Off Sultan Abubakar Road, Giginya Secretariat, P.M.B. 2144, Sokoto, Sokoto State Zonal Director/Coordinator: Mr. Muhammad Ibrahim Tel: 0700-JAMB-ZSK, 0700-5262-926 Email:sokoto@jamb.gov.ng
CROSS RIVER JAMB
Zonal Office 100 Marian Street, Calabar, Cross River State Zonal Director/Coordinator: Mr. Obioma C. Mkpuma Tel: 0700-JAMB-ZCR, 0700-5262-942 Email:crossriver@jamb.gov.ng
RIVERS JAMB
Zonal Office 9, Ozuzu close, Off manilla Pepple Street, Port Harcourt, Rivers State Zonal Director/Coordinator: Mrs. Beatrice Etta-Ndang Tel: 0700-JAMB-ZRV, 0700-5262-954 Email:rivers@jamb.gov.ng
BENUE JAMB
Zonal Office Abu King Shuluwa Road, Makurdi, Benue State Zonal Director/Coordinator: Mrs. Comfort K. K. Israel Tel: 0700-JAMB-ZBE, 0700-5262-932 Email:benue@jamb.gov.ng
ADAMAWA JAMB
Zonal Office Former Min. of Education, Sir Kashim Ibrahim Way, Jimeta-Yola, Adamawa State Zonal Director/Coordinator: Dr. Daniel D. Ismaila Tel: 0700-JAMB-ZAD, 0700-5262-923 Email:adamawa@jamb.gov.ng
IMO JAMB
Zonal Office Okigwe Road, Beside Court of Appeal, P.M.B. 1020, Owerri, Imo State Zonal Director/Coordinator: Dr. Mrs. Beatrice I. N. Okorie-Awuzie Tel: 0700-JAMB-ZIM, 0700-5262-964 Email:imo@jamb.gov.ng
OGUN JAMB
Zonal Office Quarry Road, Ibara, P.M.B 2118, Abeokuta, Ogun State Zonal Director/Coordinator: Mr. Babatunde Bamisoye Tel: 0700-JAMB-ZOG, 0700-5262-948 Email:ogun@jamb.gov.ng
PLATEAU JAMB
Zonal Office No. 56 Murtala Muhammed Way, Jos, Plateau State Zonal Director/Coordinator: Mr. Sunday Aladegbaye Tel: 0700-JAMB-ZPL, 0700-5262-947 Email:plateau@jamb.gov.ng
AKWA IBOM JAMB
Zonal Office Atiku Abubakar Avenue, Uyo, Akwa Ibom State Zonal Director/Coordinator: Mrs. Gloria M. Obajimi Tel: 0700-JAMB-ZAK, 0700-5262-965 Email:akwaibom@jamb.gov.ng
KOGI JAMB
Zonal Office GP 574, Salau Alima Housing Estate, Phase II, Lokoja, Kogi State Zonal Director/Coordinator: Mr. Yakubu J. A. Tel: 0700-JAMB-ZKO, 0700-5262-953 Email:kogi@jamb.gov.ng